Tripawds is a user-supported community. Thank you for your support!
Boone has a way of making me smile 🙂
Today's smiles actually started last night, when he picked up a Nylabone and figured out how to brace it between his paw and a pillow so he could chew on it for a while.
And he slept through the night! Wahoo! I knew he was in a deep sleep when I heard moose moving through the yard around 1AM but he didn't. I did hear him making his routine house patrol at 3:30 this morning so I got up and encouraged him back into our room and onto his makeshift bolster bed where he slept 'til breakfast. He still seems to prefer the floor or the thinner bed (which we surrounded on two sides with pillows) over the orthopedic bed.
This morning he cleaned his breakfast bowl, hopped his way outside, then came back in for his morning nap (which technically extends the entire day).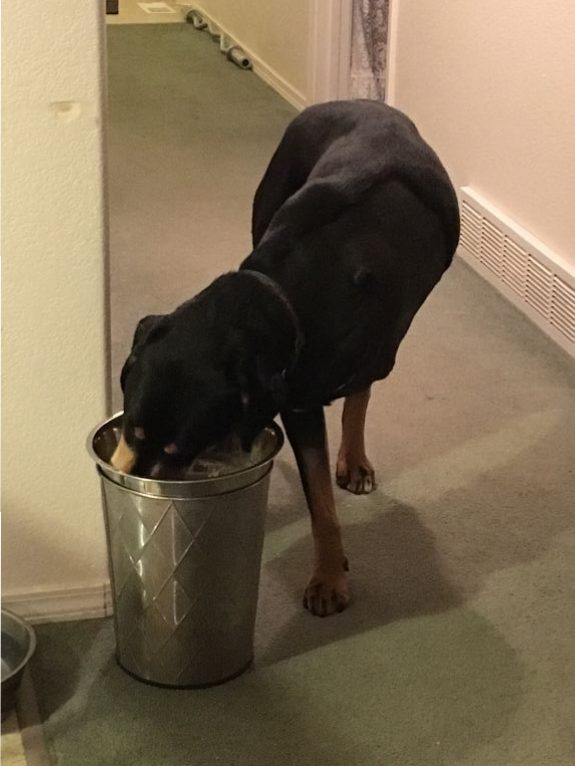 But he put the biggest smile on my face when his propeller tail wag returned! I was just about in happy tears. It's been MIA for some time.
He also became my unofficial office assistant again today. Here he is making sure there are no documents to be shredded (a job he takes very seriously, but you wouldn't know it in this pic).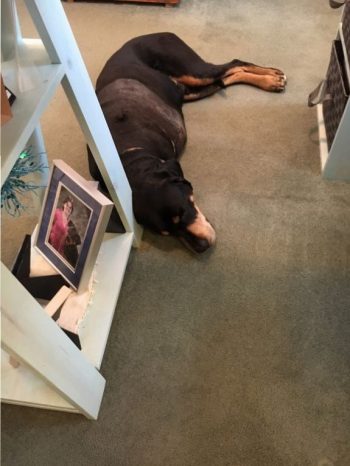 Life in TriPawd Boone's world is coming together 🙂