Tripawds is a user-supported community. Thank you for your support!
It's hard to fathom that one year ago you earned your wings, Boone.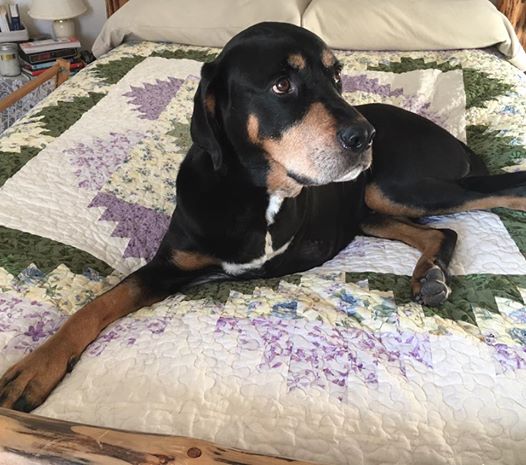 You were our "Bad Dog Bundle," always making us laugh with all of your antics. That tail of yours never stopped wagging and you had the most infectious (and mischievous) smile. It was hard to have a bad day with you around.
You were my walking buddy, couch cuddler and lifter of spirits.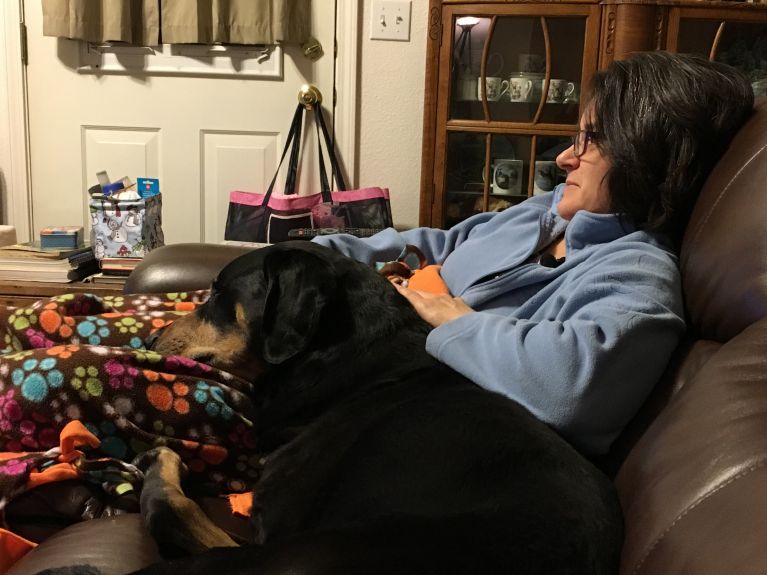 I still miss you terribly. But I know you've been restored to health, and you found Miss Lexi waiting for you at the Bridge.
Just two short weeks after you passed, you sent the craziest little earthly sidekick to remind us that it's ok for life to go on. It's OK if we still smile and laugh – especially when he pulls stunts like you did. I swore up and down we wouldn't keep him; it was too soon, he was "too small" for my liking and gosh was he a screamer!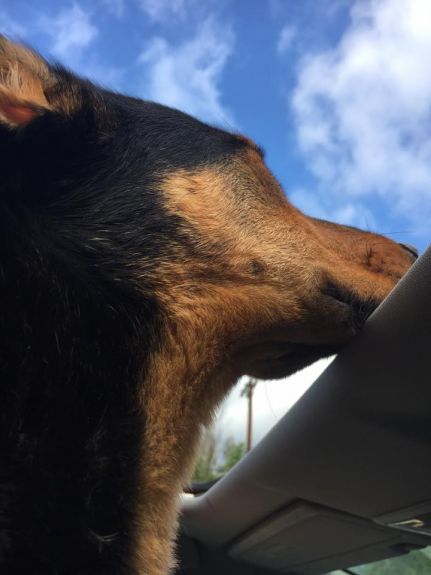 He's a little guy compared to you, easily half your size. But what he lacks in size he makes up for in personality. There are days when I'm certain the two of you have a conversation that goes something like this:
Boone: "Hey, Tuck. I bet you can't top…"
Tuck: "Hold my beer…"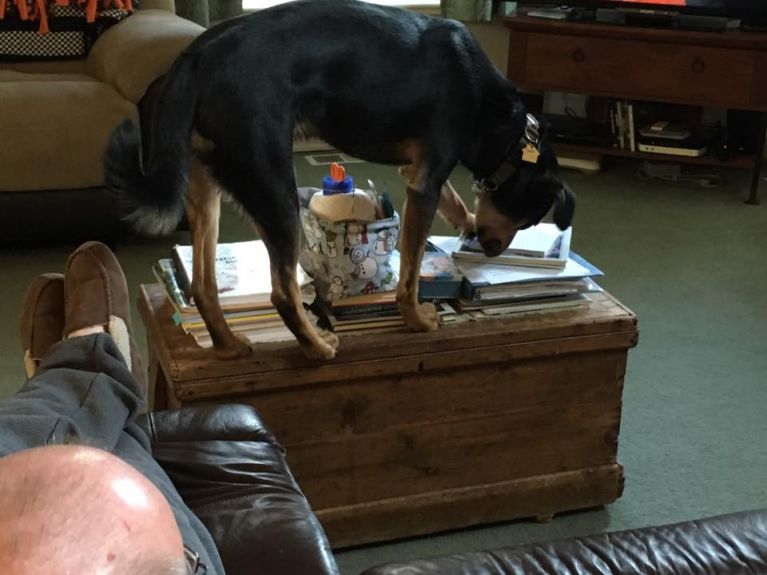 Now we're running agility, something I've never done before. You should see him fly! For a little guy he's sure got fast legs. I have a heck of a time keeping up with him (when I can, that is). But he's smart. He catches on quickly and loves to please.
I'm sure you told him about our walks and that at 3 o'clock every afternoon, he should demand that I leave my desk and leash up to check out the neighborhood. Which we do.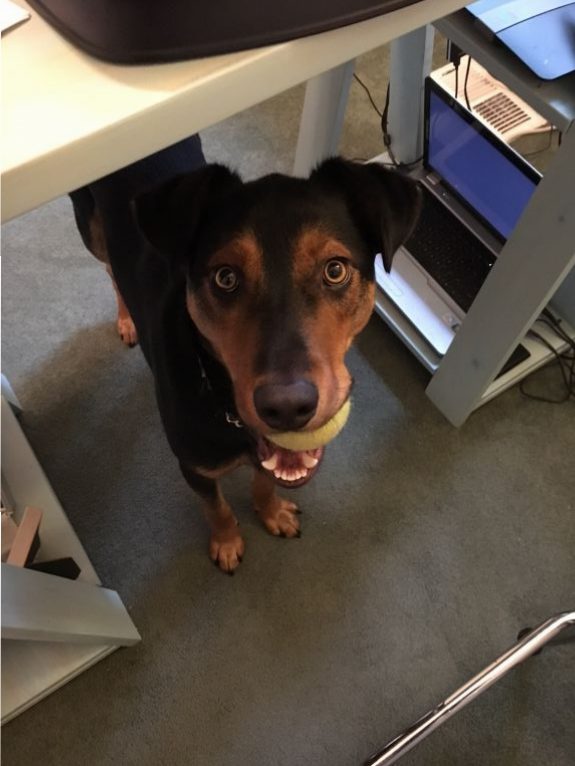 This past summer, butterflies kept us company on our walks. You always loved chasing butterflies, Boone.
And he's won over the heart of your favorite little girl in the neighborhood. I wasn't sure how he would be, but you must have told him what a sweet girl she is and that he should greet her with the biggest tail wag. He doesn't tower over her quite like you did – but he loves her just the same.
I better wrap this up. My keyboard is getting wet…
I miss you, Boone.
'Til we meet again.