Tripawds is a user-supported community. Thank you for your support!
Today is Boone's 5th day as a TriPawd and he spent most of it sleeping.
We were blessed with a beautiful, sunny day so I opened the blinds and let Boone soak up some winter rays.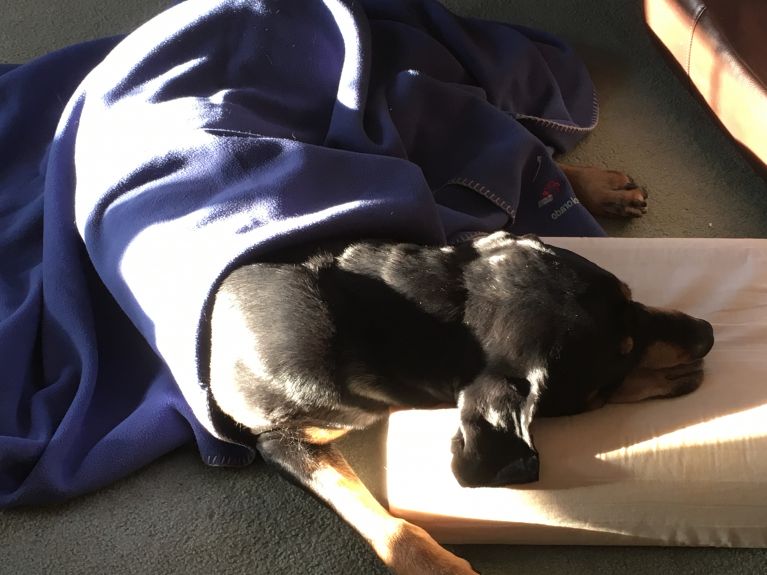 His appetite was healthy today, eating nearly a regular amount of breakfast and dinner. He's figured out the stairs to go to his yard and finally found his balance to potty 👏🏻
And after dinner tonight, he found his favorite spot again, right next to dad for some scratches and belly rubs.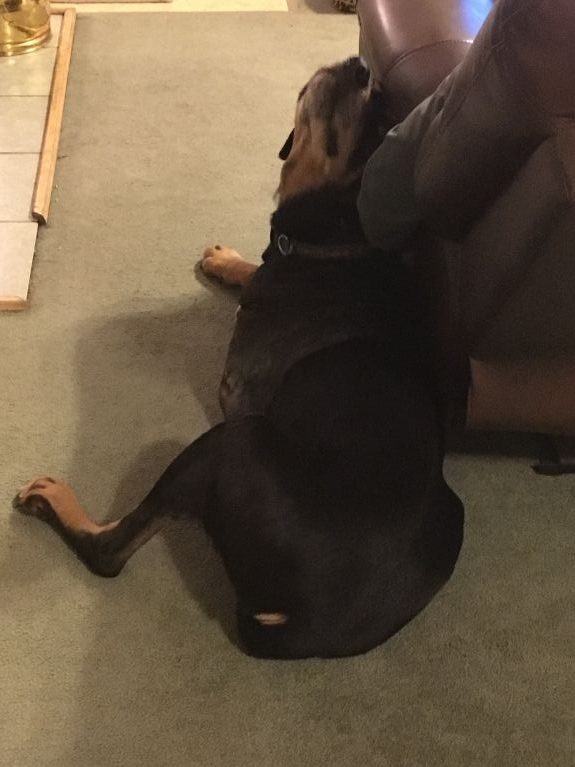 His amp area is much less red and angry-looking today. He's still not keen on the cold compresses.  But he falls asleep with the warm compresses.
Hoping for a restful night for all of us and am looking forward to what tomorrow brings!