Tripawds is a user-supported community. Thank you for your support!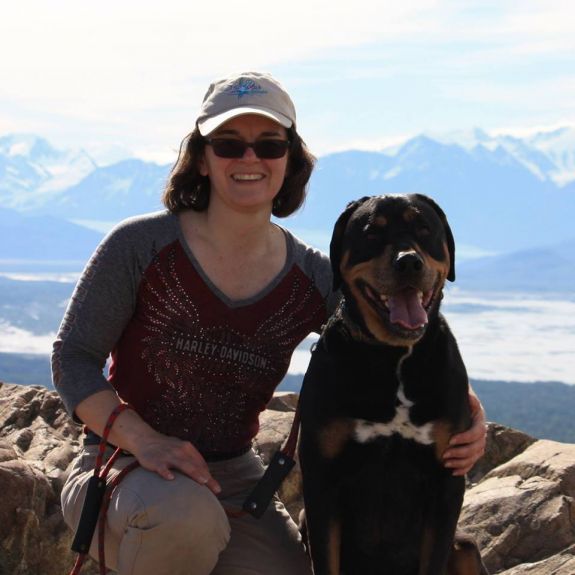 Boone is affectionately called our "bad dog bundle" because he seems to have inherited all of the bad habits of every dog that's every blessed our lives. And we love him for that.
Our TriPawd journey is an unexpected one. It began in November 2016 when Boone started limping out of the blue on one of our daily 5 mile walks. At first I thought he'd just done one of his Boone-isms and pulled a muscle sliding on the kitchen floor.
So I rested him for about a week and he seemed better. Then the limping started again. Rest wasn't helping so we paid a visit to Boone's least favorite place in the world (the vet's office). We opted to try 2 weeks of Rimadyl and more rest before resorting to x-rays. After all, he was an otherwise healthy, over-the-top-with-energy dog so I wasn't terribly concerned.
But just after Thanksgiving I noticed some swelling on his wrist and the lameness had not gone away.
On December 6th we went in for x-rays which showed the telltale signs of osteosarcoma. I was heartbroken. I barely remember the conversation with our vet. But I do remember her using the words aggressive and painful to describe the cancer.
We finally made the decision to amputate after chest x-rays came back clear and blood work was "amazingly good" for a dog with cancer.
I know that amputation is not life-saving, but we're hopeful that it gives us a few more months for Boone to write his story and do the work he was put on earth to do