Tripawds is a user-supported community. Thank you for your support!
Boone has always been a character.
And we knew from the day we adopted him from our local shelter in December 2009 that we were in for the adventure of a lifetime. Here are a few of my favorite pictures of him over the last 7 years.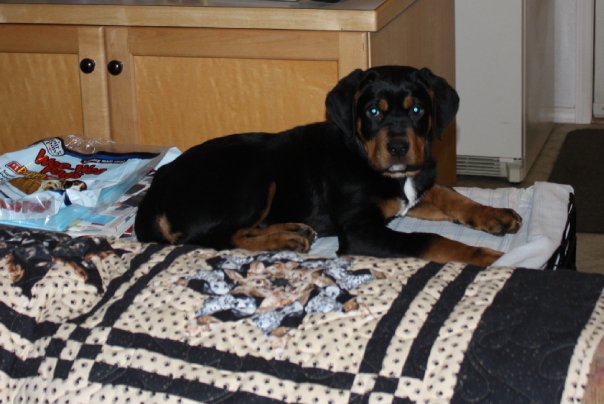 Boone insisted on sleeping and hanging out ON TOP of his crate. Here he is as a puppy, and below a little older, in his favorite spot.
And yes, we did finally move his "easy access ramp" (the couch). It was getting a little too dangerous for him to be up there.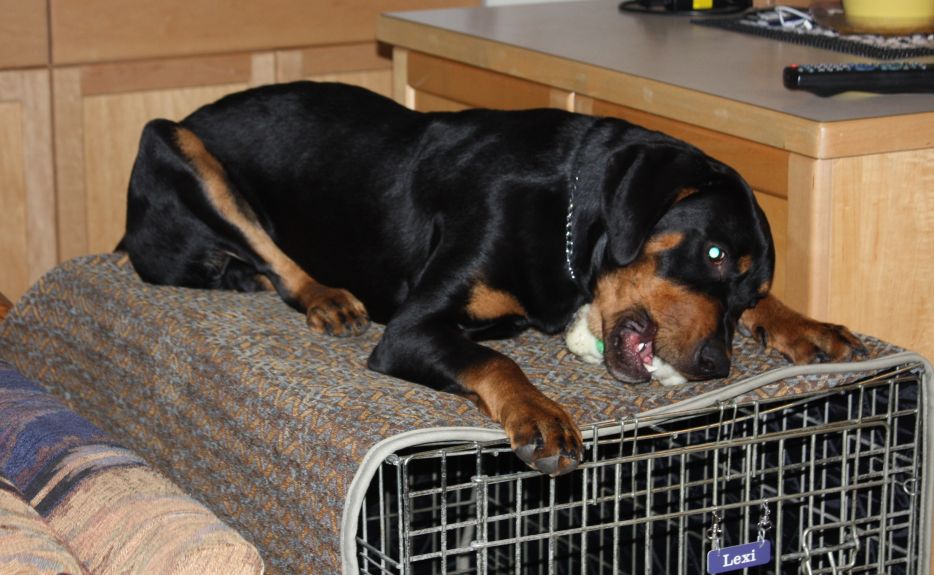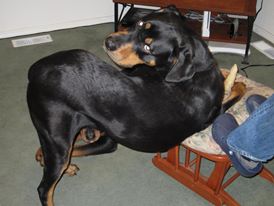 As you can see, Boone has always been a flexible dog.
The nose you see photobombing from underneath was our Rotty, Lexi, who crossed the Bridge on her 13th birthday in March 2015.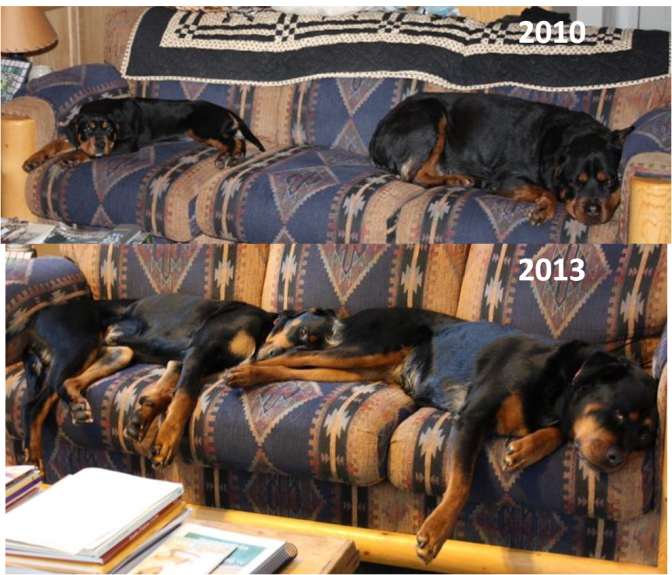 This is one of my favorite "comparison" photos.
Top one was taken in 2010, when Boone was a baby (left side of the couch). He and Lexi never left us much, if any room, to sit.
Bottom photo was taken 3 years later.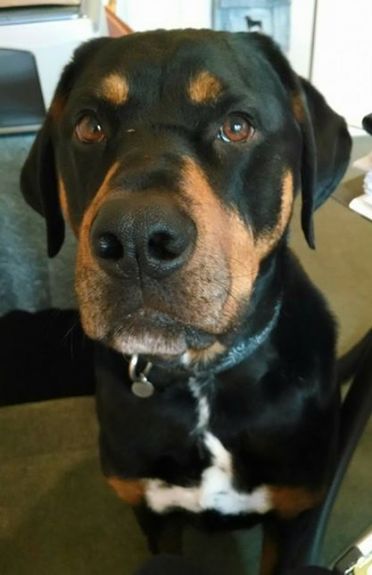 This was the look Boone gave me every day around 3PM to remind me it was time to stop working and take him for our second 2.5 mile walk of the day.
Kinda hard to say no to that face, huh?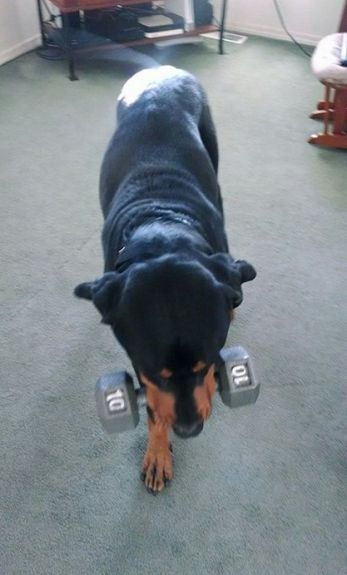 Boone has always been an overachiever. Why practice your retrieving skills with an ordinary obedience dumbbell when there's a 10-pound, metal dumbbell just asking to be carried?
I can tell you I feared for my toes until I finally got him to release this.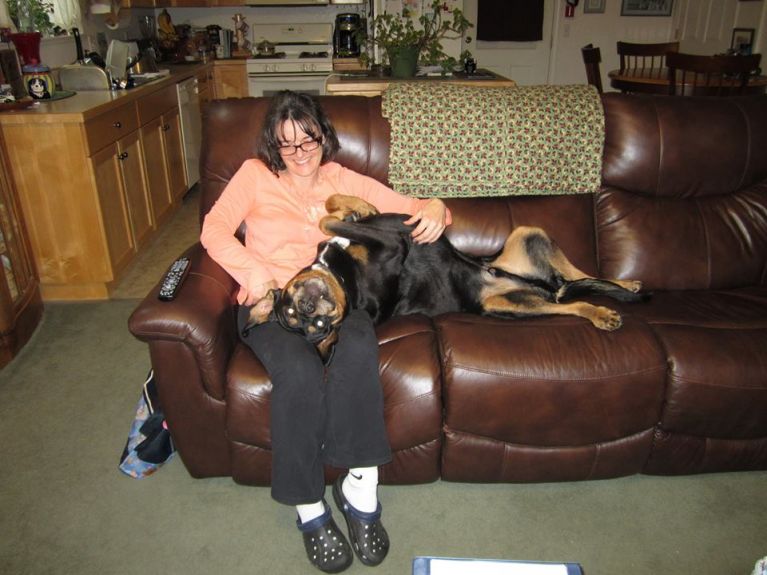 My favorite 90# lapdog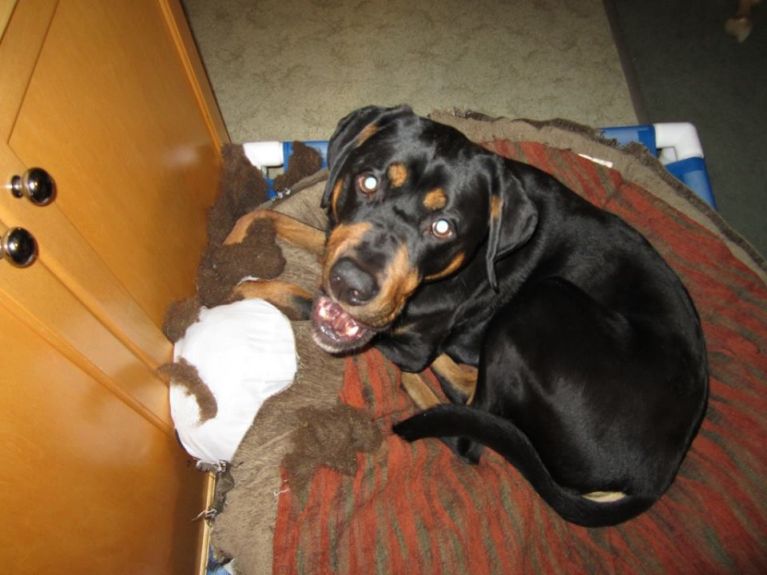 "Honestly, mom, the bed just exploded!"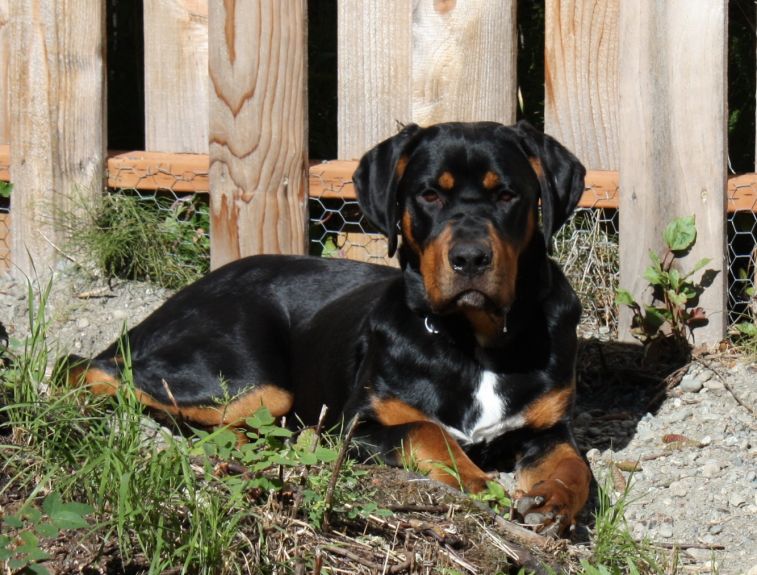 Boone LOVES the sun. (2010)